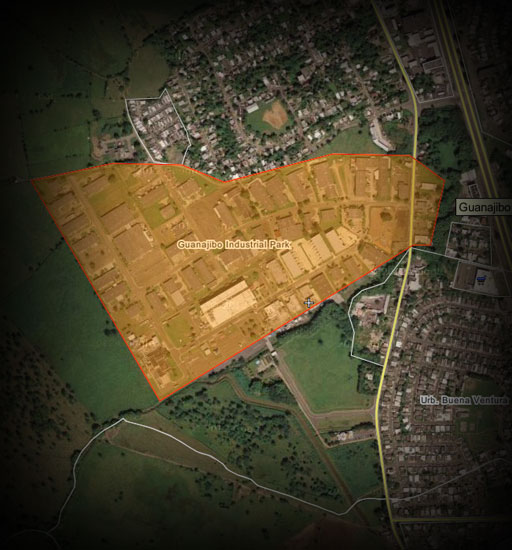 Guanajibo Research & Innovation Park
---
The New Frontier in Puerto Rico's Knowledge Economy 
GRIP Mission Statement
The Guanajibo Research Park will be focused and reoriented as an internationally competitive, State of the Art Technology Hub capable of attracting and serving global technology leading industries. 
---
GRIP will become the innovation center for both local and international high tech companies and knowledge based projects:
Shared services
Modern and environment friendly facilities
Mayor stakeholders (government, academia, and private sector) working together to provide the best experience for our clients
---
GRIP complements the Knowledge Corridor sponsored by the Research Trust Fund in the Metro area. The UPRM is the main academic component in establishing or expanding R&D centers in areas like: aerospace, software development, materials science, biotech, and renewable energy, giving a focus to engineering and biotech sectors.

GRIP incorporates a group of Strategic Partners that includes: PRTEC, the PRMA's Construction Cluster,the Bio/Pharma Cluster, the Medical Devices Clusters, SBDC, Primex, and others. They collaborate with GRIP tenants in the areas of project management, facilities management, commercialization, and technology transfer areas.
With a contemporary industrial office space design, R&D spaces, ready landing site, incubation space, and state-of-the-art infrastructure, GRIP will offer a preferred incentives package for its tenants.
Easy Access and Solid Infrastructure
Guanajibo Research & Innovation Park (GRIP) consists of over 50 buildings, including 3 brand new ones and several others recently renovated. It has easy access to the Aguadilla International Airport with daily flights to numerous destinations in the United States and other Caribbean Islands. Also, GRIP is minutes away from the Port of Mayagüez, and a public transportation project is in process. There is access to fiber optics from AT&T and the Puerto Rico Telephone Company.
Tax Exemption & Infrastructure Incentives
International projects and local startups could qualify for labor and Infrastructure incentives from the Workforce Investment Act Local Consortium (WIA) and Puerto Rico Industrial Development Company (PRIDCO). Also, the Municipality of Mayagüez will provide additional local tax exemptions and other benefits. The Puerto Rico Research, Science and Technology Trust provide grants and tax exemption programs for researchers and scientists.