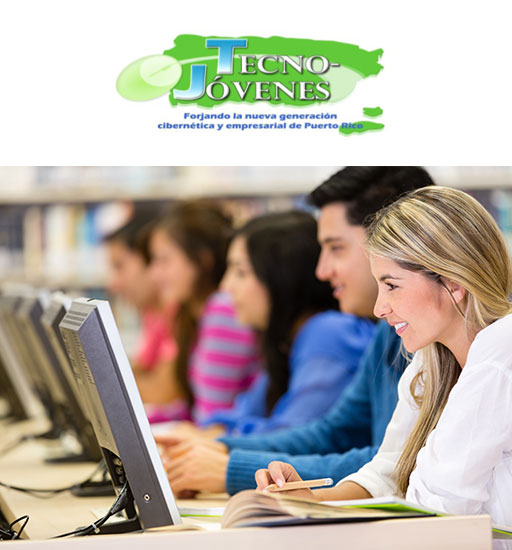 TechnoYouth
---
Forging the new Cyber and Business Generation of Puerto Rico
PRTEC Techno-Youth Project has impacted 330 young participants from 20 communities in western Puerto Rico. The project focuses in the development of technological skills, entrepreneurial mentality, and new areas of opportunity in the labor markets, and has helped them make the right decisions for their future.
Since January 2007, there have been ten editions of the Techno-Youth Project in various municipalities throughout Puerto Rico's Western Region. Initially sponsored by high-tech companies such as Microsoft, and different academic institutions like the University of Puerto Rico and the Inter American University of Puerto Rico, they help minimize the technological gap in these communities. Participants of the Techno-Youth Project have the opportunity to learn:
Introduction to computers
Microsoft Office (Word, Excel, Power Points and Publisher)
Creation of Web Pages
Photo Journalism
Creation of Digital Logos
Entrepreneurship Workshop
Plant tours
Guest speakers in areas such as: tourism, renewable energy, agro-industry, biotechnology, project management, robotics, etc.